Whaboo.org –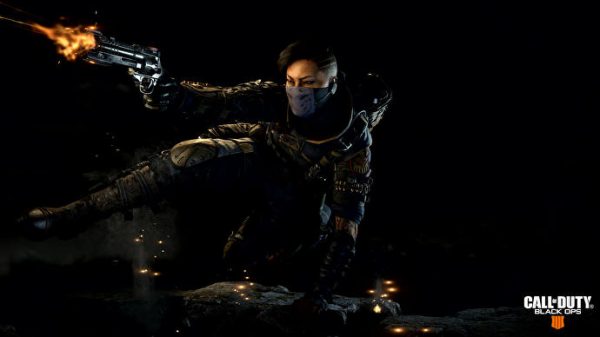 Sebuah pendekatan baru dan penuh resiko, ini adalah kalimat yang tepat untuk menjelaskan apa yang berusaha dilakukan Activision dan Treyarch dengan seri terbaru – Call of Duty: Black Ops 4. Bagaimana tidak? Setelah selama bertahun-tahun selalu diingat sebagai game yang punya kekuatan cerita yang kuat di mode campaign, mereka memutuskan untuk "membuangnya" di seri kali ini. Tidak ada alasan yang jelas, selain data yang disebut Activision, memang memperlihatkan kecenderungan bahwa fans memang lebih menyukai mode multiplayer. Sebagai gantinya, fans kini akan disuguhi oleh sebuah mode baru yang serupa dengan genre battle-royale selama ini yang mereka sebut sebagai Blackout. Berita baiknya? Activision membuka kesempatan untuk menjajalnya lebih cepat dari jadwal rilis resmi.
Selain masa open beta berisikan "mode klasik" multiplayer yang akan dimulai awal Agustus untuk PS4 dan pertengahan Agustus untuk platform yang lain, Activision dan Treyarch juga merencanakan masa private beta untuk mode Blackout itu sendiri. Dalam post resminya, mereka mengaku sudah melakukan berkali-kali uji coba mode ini di dalam tim internal dengan hasil yang positif dan siap untuk berbagi hal itu di bulan September nantinya. Lewat masa private beta tersebut, mereka juga akan mengumpulkan feedback dari para fans untuk hasil akhir yang lebih sempurna.
Masa private beta untuk Blackout tersebut akan tersedia di Playstation 4 terlebih dahulu, dan baru akan tersedia untuk platform lain setelahnya. Sayangnya, belum ada informasi soal syarat dan ketentuan untuk mengikuti masa beta Blackout ini. Activision dan Treyarch berjanji berbagi detail lebih banyak begitu tenggat waktu semakin dekat.
Call of Duty: Black Ops 4 sendiri rencananya akan dirilis pada tanggal 12 Oktober 2018 mendatang untuk Playstation 4, Xbox One, dan tentu saja – PC (Battle.net). Bagaimana dengan Anda sendiri? Tertarik dengan seri Black Ops 4 untuk tahun ini?

Tags: action, Activision, call of duty: black ops 4, gamingnews, pc, playstation 4, treyarch, xbox one
Source link