Whaboo.org –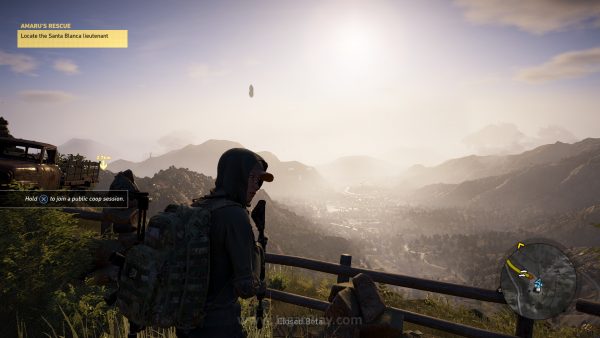 Keputusan Ubisoft untuk melakukan dua kali masa beta untuk game shooter open-world dengan fokus multiplayer terbarunya, Ghost Recon: Wildlands sepertinya membuahkan hasil yang manis. Dengan hype yang cukup kuat, apalagi lewat presentasi perdana yang memperlihatkan kesan taktis dengan kualitas visualisasi yang memesona, masa beta tersebut sepertinya mendulang lebih banyak penggemar. Hasilnya? Setidaknya untuk pasar Inggris yang selama ini punya data penjualan yang solid, ia berakhir laris manis. Tak sekedar memuncaki peringkat pertama, ia juga berhasil mencapai rekor baru tersendiri.
Berhasil menjadi yang terpopuler di tangga game Inggris minggu ini, Ghost Recon: Wildlands berhasil mencatatkan diri sebagai rilis game tersukses untuk pasar Inggris untuk tahun 2017 sejauh ini. Angkanya sendiri memang belum bisa mengalahkan rilis The Division tahun lalu, namun cukup untuk menendang game open-world eksklusif milik Sony – Horizon Zero Dawn ke peringkat kedua. Sementara game eksklusif Nintendo – Legend of Zelda: Breath of the Wild harus puas berada di posisi keempat. Lantas, apa saja 10 game tersukses di Inggris minggu ini? Ini dia:
Ghost Recon: Wildlands
Horizon Zero Dawn
Lego Worlds
The Legend of Zelda: Breath of the Wild
GTA V
NieR: Automata
FIFA 17
Rocket League
1-2-Switch
Call of Duty: Infinite Warfare
Bagaimana dengan Anda sendiri? Game apa yang tengah Anda mainkan saat ini?

Tags: action, gamingnews, ghost recon wildlands, Guerrilla Games, horizon zero dawn, legend of zelda: breath of the wild, nintendo, pc, playstation 4, Ubisoft, xbox one
Source link